COVID-19 Impact Stories
We are maximizing our facilities and staff in order to house and protect as many homeless youth and families during this pandemic effecting our world.
We have raised
$361,937.32
of our
$90,000.00
goal.
---
Bill Wilson Center provides the support and guidance for youth and families to advance their lives in positive ways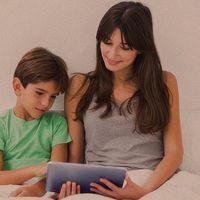 Sara, is a 24-year-old, single mother of a 7 year old boy. She was fleeing a domestic violence situation and was living in her car with her son. Through it all she was still working full-time. Sara learned about BWC's Peacock Commons' supportive housing program, which serves young adults ages 18-24. She applied to the program and was called four days before turning 25 – just making it under the age requirement. BWC staff called her to inform her of the opening and the limited time we had to move her in. Sara was able to get housed right before her birthday and has been thriving at Peacock Commons ever since. She has been able to maintain her job and get her son into school and an afterschool program. She has also started the process of getting her GED. Sheltering in place WITH Bill Wilson Center improves the lives of thousands of youth and young families every year. Help us, help families like Sara's.
---
BWC's THP+ Case Managers Make Things Right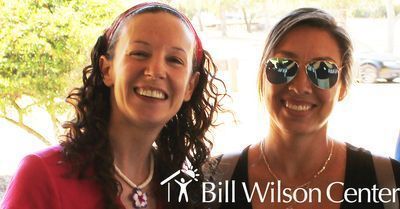 Former foster youth in our transitional housing program don't have a parent they can rely on in the way many young adults do. During the pandemic, BWC's THP+ Case Managers increased the frequency in which they checked in on clients; ensuring their rent was paid; making sure they had food in their cupboards; and that they had the resources needed for their jobs and schooling.
We helped students transition to distance learning by providing laptops and necessary gear such as headphones, cameras, and desks. We held a Thanksgiving "to-go" outdoor event to ensure every family served had food to celebrate the holidays with. Through BWC's Adopt-A-Family holiday giving program, each young parent and their children had gifts to unwrap and start the New Year with new clothes for their kids.
So often when THP+ clients begin the program, they state they have nobody in their life they can go to for support. Once a graduate of THP+, that is no longer the case for them. Graduates have numerous life-long connections, and a person at the end of the phone who is eager to help however they possibly can.
Help Bill Wilson Center in our quest to end youth and family homelessness. Join our 2021 "Sheltering in Place Without a Home" giving campaign by making a gift today! Thank you.
---
Foster Youth at The HUB Make it Through the Pandemic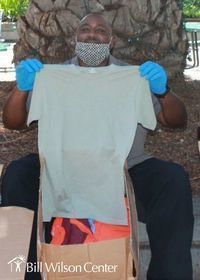 While this pandemic has made a huge impact on everyone's daily lives, Deryk Clark, Bill Wilson Center's Division Director Youth Development, shares how BWC adapted to provide additional services to the young adults using our foster youth community center, The HUB.
"BWC's team at The HUB and its Independent Living Program (ILP) have made it a point to make this time as 'normal' and as productive as possible for the current and former foster youth that we serve.
Once Covid-19 hit, the team knew that we had to step up and make the changes needed to meet the needs of the youth. We quickly set up zoom workshops to finish out our weekly ILP curriculum classes. Our attendance almost doubled due to the online format that was more accessible to youth and provided an opportunity to join classes from the comfort of their homes.
"We noticed a big change in those who attended. Those who were normally shy or quiet were more talkative, participated more in workshops, and joined more often and consistently. The new format was such a big hit that the youth forgot about the extra perk of having food during the in person workshops. The youth requested for more workshops over the summer! The team rose to the occasion and designed a summer series of workshops that addressed mental health, wellness, relationships and resources. The topics were designed around Covid-19 and gave youth the space to talk and connect with their peers.
"The HUB and ILP team have also been able to provide resources to parents and their kids (we affectionately call them HUB-lets) each month and over the holiday season. We were able to provide resource bags on a monthly basis, fun activities for October, a Thanksgiving meal in November, and gifts for the holidays. We continuously provide diapers, wipes, clothing and other baby items to help new parents and youth with small infants and children to meet their needs throughout the pandemic.
"Most recently The HUB has become a VITA tax site and has been able to help our youth file taxes and altogether get more than $50,000 back in refunds. We have been able to educate our youth on how to file taxes, assist them in obtaining documents, and see it to the end as they file taxes."
---
BWC Family Advocacy Services support leads to college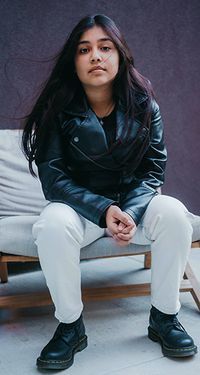 Domestic violence had torn apart Melissa's family unit, leaving her mother to try and provide for her four daughters. Melissa was entering a local high school at the time and it was a very difficult period for her and her family. BWC's Family Advocacy Services were alerted to their plight and BWC's case managers went to work trying to reset things for Melissa, her younger siblings and her mother.  Melissa's grades began to improve and BWC connected her with scholastic opportunities outside of school. Soon, Melissa's grades improved to all A's and B's and she even held a part-time job at a fast food restaurant to help her family. But, then the pandemic hit and Melissa's Mom lost her job. BWC stepped in to qualify the family for rental assistance to keep them housed and not on the streets.
"Bill Wilson Center did so much for me that words can't thank them enough for me," said Melissa. "I can proudly say that I see those people as family, helping me with everything that I had going on, and they never left especially with my college applications."
This fall, Melissa enrolls at Fresno State University to study forensic science.
---
Safe and Housed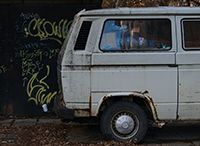 A local school district referred to Bill Wilson Center a mother with four children ages 13, 12, 17, and 6 when it was discovered that they were living in a van. On top of being homeless, the mom is a victim of domestic violence. BWC's case manager got the family on the list for housing assistance. BWC staff helped the mother obtain a restraining order and file for child support. BWC enrolled her in a counseling group for victims of domestic violence, which has been a tremendous help to her. The family is now housed with all four children attending school on a regular basis (until COVID-19 reared its ugly head).
---
Making it Through Tough Times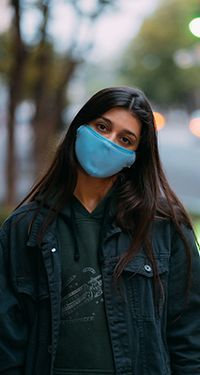 Life was going well for Renee. Bill Wilson Center helped her end her couch surfing and found her a room in a shared housing site. She had a job in a service deportment and was attending community college in hopes of attaining a business degree in the near future.
The COVID-19 pandemic has put a new level of stress and difficulty to her life. Renee was laid off from her job, her college classes were disrupted and the shelter-in-place restrictions were taking a toll on her wellbeing. Thanks to her BWC case manager and counselor, Renee is getting the help and support to make it through these trying times.
---