Adopt-A-Family Holiday Giving Program
---
Monetary donations are always welcome in order to provide holiday supplies to new, incoming clients.
---
Contact us at (408) 850-6143 or adoptafamily@billwilsoncenter.org
---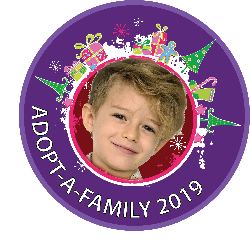 BWC's Adopt-A-Family program is looking to match more than 2,000 donors to provide individualized presents for foster youth this holiday season.

We work directly with the Santa Clara County Department of Family and Children's Services. Social workers select the neediest children for this program and create profiles for each child providing age, gender, sizes for clothing and shoes, interests, needs and wants. This year we are also hoping to provide presents for the resource families caring for these foster youth.

Our program is open to anyone who is interested in donating.

If you are interested in more information about this year's Adopt-A-Family program, please contact us at (408) 850-6143 or email adoptafamily@billwilsoncenter.org.
---
---