School Linked Services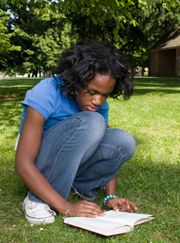 Program requirements:
Bill Wilson Center's School Outreach Counseling program serves youth in the Santa Clara Unified School District, the San Jose Unified School District, and the Eastside Union High School District..
To receive services:
Schools interested in contracting for counseling in their school should call 408-243-0222.
About School Outreach Counseling:
Counseling is provided by Bill Wilson Center interns at middle and high school sites. The school outreach counseling program addresses such issues as poor school performance, problems at home, drug prevention, depression, gang involvement, truancy, suicidal thoughts and sexuality.