Mental Health Services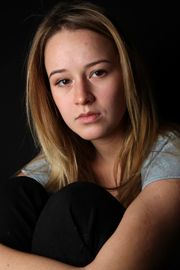 Bill Wilson Center has two mental health programs available to residents of Santa Clara County.
For information on program requirements or to receive Youth and Family Mental Health Services or Transition Age Youth Mental Health Services, please contact Bill Wilson Center at (408) 243-0222 and ask for an Intake Counselor.
About Youth & Family Mental Health Services:
Bill Wilson Center's Youth & Family Mental Health Services provide case management, psychiatric and medication support for Medi-Cal eligible children and youth up to 21 years old who are experiencing mental health issues. Counselors meet one-on-one with youth to provide support, guidance and in some cases behavior modification. Youth in this program also meet with a certified therapist on a weekly to bi-weekly basis to discuss issues they are struggling with and receive medication support as appropriate.
About Transition Age Youth Mental Health Services:
Bill Wilson Center's Transition Age Youth Mental Health Services provides immediate mental health services to young people ages 16-24 that may be experiencing a mental health crisis. Our 24-hour Young Adult Support Hotline immediately connects youth in crisis to mental health specialists who respond in person as long as the environment is safe for both the young person and the mobile outreach clinician. Such locations include the youth's home, emergency departments, college dorm rooms, other treatment facilities or the Bill Wilson Drop-In Center on South 2nd Street.
The mental health specialist works to stabilize the young person or helps to arrange for hospitalization or other treatment. Case managers provide follow-up services such as counseling, job skills training, independent living skills training, parenting classes and transitional housing.
To get help now, call the Young Adult Support Hotline at (408) 850-6140. The hotline is available 24 hours a day, 7 days a week.