LGBTQ Connections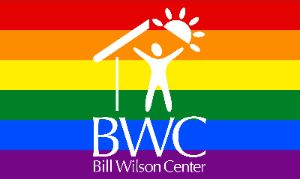 Our LGBTQ groups are confidential, drop-in, support groups, designed to allow LGBTQ youth to explore issues and concerns they are facing in their everyday life with others from their community.
These groups are conducted in a safe and supportive space by staff who deeply care about providing services to LGBTQ youth.
All sexual orientations and genders are welcome!
LGBTQ Drop-in Center Hours
Monday-Friday 9:30 - 3.pm.
Saturday 9:30 - 1 p.m.
Life-skill Groups (ages 18-25)
Wellness Group; Monday 2 - 3:30 p.m.
Queer Movie Night; Tuesday 1 - 3 p.m.
Let's Talk About Sex (LTAS); Wednesday 10:30 - 1:30 a.m.
Street Smarts; Thursday 10:30 - 11:30 a.m.
Queer Process Group; Friday 10 - 11 a.m.
Game Day /Computer Lab (social media); Friday 9:30 - 3 p.m.
LGBTQ Outreach
If you are an LGBTQ+ youth (18-25) looking for a safe inclusive space where you will be supported and empowered please contact staff at the information below. Connections staff will be able to link youth to comprehensive services that include medical, drug treatment, Mental Health, Housing, Employment, Education etc.
LGBTQ Outreach Counselor
626-524-4383
---