LGBTQ+ Connections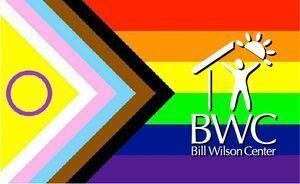 The BWC Connections Drop-In Center is a safe and supportive environment for LGBTQ+ youth and allies to form peer groups and share experiences.  Our services and activities are open to youth and young adults of all sexual orientations, gender identities, and gender expressions. 
LGBTQ+ Drop-in Center Hours
Monday: 12:30-2:30 p.m.
Thursday: 3-5 p.m. with Urban Adventures
Friday: 3-5 p.m.
If you are an LGBTQ+ youth (16-25) looking for a safe inclusive space where you will be supported and empowered please contact staff at the information below. Connections staff will be able to link youth to comprehensive services that including medical, drug treatment, mental health, housing, employment, and education.
LGBTQ+ Case Manager - E Varela
408-755-0549
bwcconnections@billwilsoncenter.org
Interested in getting live updates about Connections? Please text: 408-755-0549 to add your name to the list. Just text: "Please add me".
---