Family Advocacy Services (FAS)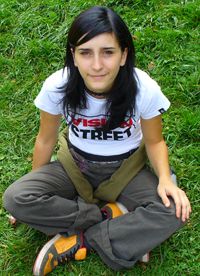 Bill Wilson Center's Family Advocacy Services (FAS) is a school-based homeless prevention and intervention service. FAS was developed to address the needs of extremely low-income families who are homeless or on the verge of becoming homeless. The goal of the program is to support the family and connect them to community resources so the children can remain in school, giving them the best chance of academic success.
Services Include:
Linkage to emergency financial resources (rental assistance/utilities bill assistance)

Short-term, intensive case management to youth and their families (Spanish/English)

Educational resources to address academic challenges

Budgeting and financial management assistance

Parent education workshops
Currently serving students and families from Mt. Pleasant and Lincoln high schools in San Jose
FAS also provides training services to school staff and administrators to help increase knowledge of the special needs of homeless students, and how to refer families to the Family Advocacy Services Team.
For more information about program services and referrals, please contact a FAS Case Manager at:
(408) 278-2518
Thanks for the Sobrato Family Foundation's in-kind grant providing office space for BWC's Family Advocacy Services.