Youth & Family Mental Health Services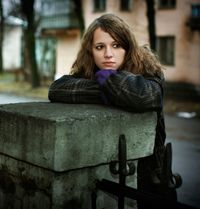 Bill Wilson Center's Youth & Family Mental Health Services are available for children, adolescents and adults up to age 21 and their families who have full scope MediCal insurance as their primary insurance provider. Youth who are experiencing behavioral and/or mental health issues that interfere with their functioning at home, school, physical health, and self care or who are at risk for losing placement may meet medical necessity requirements.
To receive services:
Please contact Bill Wilson Center at (408) 243-0222 and ask for an Intake Counselor.
Bill Wilson Center's Youth & Family Mental Health Services provide individual therapy, rehabilitation counseling, collateral services, group therapy/counseling and case management services. Psychiatric medication services are available and may be provided to youth enrolled in the Youth and Family Mental Health Services. This may include a psychiatric assessment/medication evaluation, ongoing medication support services, and psychotropic prescriptions.
Services are provided in the community and in several other Bill Wilson Center office and placement sites. Our services build on the individual strengths of clients and aim to enhance and optimize daily functioning. Services may be provided in school settings, at home, or in other community settings. The counseling team is a multicultural group of individuals, which includes several Spanish speaking staff. The multidisciplinary team consists of licensed therapists, pre-licensed staff, paraprofessionals and psychiatrists.
BWC's Youth & Family Mental Health Services also provide Therapeutic Behavioral Services (TBS). TBS is a behavioral program which utilizes a functional assessment to determine the root cause of maladaptive behaviors and coaches the skills to remediate or reduce the obstacles to healthier interactions and functioning. The coaching occurs one on one with youth and is then transferred to the primary caregiver to take on the role as 'coach'.