Volunteer Case Aide Program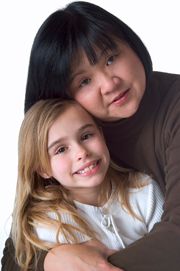 Bill Wilson Center's Volunteer Case Aide Program serves foster youth ages birth to 17 in the Santa Clara County Foster Care System.
To receive services:
All clients must be referred through their Department of Family and Children's Services Social Worker. Social Workers should submit a volunteer request form to Heather Furuta via email at hfuruta@billwilsoncenter.org or fax to (408) 850-6138.
For more than 30 years, Bill Wilson Center volunteers have increased the effectiveness of our programs by providing much needed support and resources for the youth in our various programs.
The Volunteer Case Aide Program connects children in foster care to caring adult volunteers who can help them with a variety of daily needs such as tutoring, mentoring and supervised visitations.
Additionally, the Volunteer Case Aide Program is also responsible for connecting Santa Clara County foster youth with holiday gifts each season through our Adopt-A-Family program.
To learn more about becoming a Volunteer for the Case Aide Program, please contact Heather Furuta at (408) 850-6138 or hfuruta@billwilsoncenter.org.