The HUB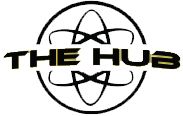 The HUB is a youth led and youth organized community center, dedicated to supporting current and former foster youth, ages 15-24.

The HUB provides a safe and welcoming center where foster youth feel a sense of belonging and empowerment.

Youth are offered a variety of services by their peers and other caring community members.

The HUB offers services at two locations:
591 N King Rd., Suite 1, San Jose
7933 Wren Ave., Gilroy

For more information call The HUB at 408-792-1750 or follow on Facebook at www.facebook.com/TheHUBSanJose.
Who The HUB Serves

If someone has been in foster care
for at least one day of their life, then
they are eligible for some type of
services at The HUB.
We're here to find out what those
services should be and to help
make the connections.
www.facebook.com/TheHUBSanJose