In The News
National Safe Place Honors Sparky Harlan with Outstanding Agency Administrator Award
Posted on 09/30/2010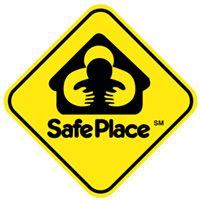 LOUISVILLE, Ky. (Sept. 30, 2010) – Many Safe Place Coordinators have the privilege of working with that one individual who consistently goes out of their way to provide quality services for youth. National Safe Place bi-annually recognizes these agency administrator's that consistently go above and beyond in support of the local Safe Place program. Sparky Harlan of the Bill Wilson Center in Santa Clara, CA is the recipient of this year's Outstanding Agency Administrator (MVP) Award.
Because this person is not directly responsible for administering the local program, their support often goes unnoticed. Harlan was recognized for her advocacy in keeping the Safe Place program alive in Santa Clara County. Despite losing funding for the program last year due to budget cuts, Harlan has remained committed to keeping Safe Place up and running at Bill Wilson Center.
In order to raise funds to offset the budget cuts to the Safe Place program, Harlan hit the ground running speaking with City officials, local business leaders, and community members to gain support. Her hardworking efforts paid off when Grainger Inc., a Fortune 500 company, awarded Bill Wilson Center $25,000 to keep Safe Place up and running.
Harlan's strong leadership skills, and never-take-no-for-an-answer attitude is the reason the Safe Place program is still assisting youth in Santa Clara County. Her enormous support and dedication to the Safe Place program is what led to her nomination and win of the 'Outstanding Agency Administrator (MVP) Award at National Safe Place's 2010 Breaking New Ground With Youth Conference Award Luncheon in Louisville, KY.
ABOUT NATIONAL SAFE PLACE
Safe Place provides access to immediate help and safety for all young people in crisis. The Safe Place program was created by the YMCA of Greater Louisville in 1983. There are over 17,000 Safe Place sites in 41 states and 1,500 communities. For additional information, visit www.nationalsafeplace.org.