Results
Bill Wilson Center Gets Results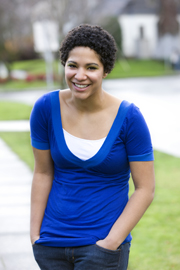 Every day we see the achievements of the youth who have turned to us for help. Past clients often return to visit and share their successes with our incredible staff. We have enough stories to fill all of our hearts, but our programs also track demographic information and outcomes.
Program staff uses this information to evaluate success, to see where improvements are needed, and to spot trends. Each program has different indicators — some show our results by evaluating change in the youth and families, other indicators are business measurements — things like occupancy rates.
Here is a brief snapshot from several of our programs:
Bill Wilson Center Shelter: provided services to 403 youth and reunited 87% of the youth with their parents. Currently, we are serving more youth as we are the only shelter for runaway and homeless youth in Santa Clara County.

Quetzal House: provided a stable home for 22 girls who are chronic runaways from foster care. 60% were able to return to their homes or to a lesser level of care.

Transitional Housing Program: provided housing and case management services to 142 youth (ages 18-24) and their children. 87% moved into permanent housing. We are seeing an increase in the number of youth attending college — 59% of the youth in this program enrolled in local colleges.

Drop-In Center: supported 851 homeless street youth and served 7,911 meals. 80% of participants received medical, employment and educational services; 96% received counseling for sexual abuse, drug assessment and/or mental health services. 89% were linked to emergency shelter or alternative safe housing.

Foster Family Services: placed 76 children in licensed foster homes. We are noting a decrease in children requiring placement as the County has improved its efforts to place children with family members when they are removed from their parents' care.