Outcomes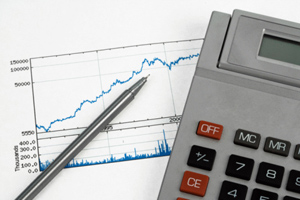 The benefits of social service safety nets such as Bill Wilson Center are numerous. Bill Wilson Center services not only address the various needs of individuals in our community, they also equate to long-term economic savings at the State and County level.
Below are a few highlights from our 2014-2015 fiscal year showing the deeper impact of Bill Wilson Center services.
Prevention

• 54 families on the verge of homelessness were able to remain in their homes due to BWC's Family Advocacy Services school based program. This allowed 84% of the youth to improve their academic grades.

• We diverted 114 youth from becoming involved in the juvenile justice system, by providing counseling on substance abuse, gang prevention, and basic skills.

• BWC counseling services helped 347 Santa Clara Unified School District students resolve issues involving gangs, drugs, school work, family and truancy. These students increased their school attendance and reported better family relations at home.

Intervention

• BWC's Crisis Residential Center helped 305 runaway and homeless youth (ages 11-17) with counseling and housing services. With the skills learned at BWC, 84% of the youth reunited with family or exited to a stable placement.

• By connecting 116 homeless LGBTQ youth to supportive services and helping them to reconnect with family, BWC assists these young people to exit street life and provides them with the means to become self-sufficient.

• BWC is the designated location for law enforcement to bring Human Trafficked Minors. In past years, BWC received 31 children and we placed 77% of them back with their families or into foster care.

Permanent Solutions

• BWC successfully transitioned 75% of its foster youth to stable, caring homes. These youth were removed from their families due to various reasons of abuse or neglect.

• More than 300 previously homeless youth and young parent families lived in BWC's Transitional Housing Program homes where they received comprehensive counseling, independent living skills training, and employment services. 78% of those who exited are now employed and living in stable housing.

• Our Family and Individual Counseling program provided 2,645 sessions to help clients develop the confidence and skills they need to overcome depression, anxiety, and stress thereby enabling them to better cope with daily life.

• 80% of the youth in BWC Transitional Housing programs improved their academic standings and 57% received job training or gained employment.

• Peacock Commons provides permanent supportive housing to 45 young adults and young parent families. Through on-site mentoring, educational support and job training, 83% of those exiting the program transitioned to regular housing.