Donate
You Can Help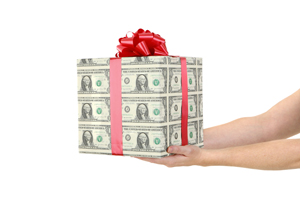 Your gift of a tax-deductible donation to Bill Wilson Center is one way you can join our fight to prevent poverty in Santa Clara County. Help us support and strengthen the community by serving youth and families through counseling, housing, education, and advocacy.
Bill Wilson Center depends on the support, generosity and commitment of the community - individual donors, as well as public and private funds. There are many ways that you can show your support and help us ensure that youth and families receive the services they need.
Donate by Phone

Call (408) 850-6129 to make a credit card donation.

Donate by Mail

(checks only please)
Bill Wilson Center
3490 The Alameda
Santa Clara,CA 95050

Bill Wilson Center will be opening a new house for foster youth who have chosen to stay in the foster care system after they turn 18. AB12 was passed by our state legislators a few years ago to enable foster care youth to remain in foster care so they can go to school or get training, find a job and learn independent living skills. Our new house in Sunnyvale will enable these kids to get support while they get ready to be self-sufficient.

We need help in furnishing the house! We prefer that items be new – or barely used.

There are four bedrooms: Each bedroom will need a twin bed, small chest or bureau, small desk and lamp. The mattresses/box springs need to be new.

There is an open floor plan with the living room and dining area flowing into the kitchen. We could use two couches or one couch and several comfy chairs, end tables and a coffee table, and a few table lamps. We could also use a table that would seat 6-8 and 6-8 dining chairs.

Linens: We need twin sheets, pillowcases and blankets/quilts. For the bathrooms -- bath and hand towels and wash cloths, as well as bath mats. For the kitchen – dishtowels and placemats.

Kitchen ware: pots and pans, dishes, silverware, knives and utensils (ladles, serving spoons, spatulas) , bowls, measuring cups and spoons, plastic storage containers, serving platters and bowls, glasses.

Small appliances: toaster, coffee pot, vacuum cleaner

Household items: dust mop, wet mop, sponges, cleaning products, dust cloths, detergent.

Thank you to the City of Sunnyvale for being so amazingly helpful in enabling us to provide this wonderful home for these youth!

Donations of furniture, clothes, and equipment help the teens and teen parents moving out of transitional housing. Please check our Wish List or call (408) 850-6129 to confirm that we can use the item(s) you wish to donate. Note: Peacock Commons has its own Wish List.

The annual Bill Wilson Center Adopt-A-Family Holiday Giving Program helps to make the holiday season a joyful one for children in the Santa Clara County foster care system.

The Volunteer Case Aide Program connects children in foster care to caring adult volunteers who can help them with a variety of daily needs such as tutoring, mentoring and supervised visitations.

Do you shop online? Well now you can shop and support Bill Wilson Center. By shopping through iGive.com every purchase you make will benefit Bill Wilson Center. Buy everything from books to clothing to music to flowers to hotels to pet supplies from well-known merchants like Lands End, Eddie Bauer, Expedia, Barnes & Noble, Gap, Target, QVC, Best Buy, BOSE, Office Depot, and Dell - there are over 600 merchants on iGive.com. To sign-up go to www.iGive.com

You can now donate your used vehicle to support Bill Wilson Center. Donate For Charity arranges a free vehicle pickup, handles all the DMV requirements, sells the vehicle at auction, and distributes the net proceeds to Bill Wilson Center. So if it's time to replace an older car, or if you have a boat and trailer that are just taking up space in the garage, consider making a donation. You'll avoid the headache of selling a used vehicle and receive a receipt entitling you to a tax deduction. Simply call Donate For Charity toll-free at (866) 392-4483 or donate online at www.donateforcharity.com

Donate appreciated stock

Check with your financial advisor; there are terrific benefits to the donor when you give appreciated stock. Contact Judy at (408) 850-6132 or jwhittier@billwilsoncenter.org for information about donating stock to Bill Wilson Center.

It supports services for families and youth, and sets an example for your children and grandchildren of the importance of giving. Check the Leave a Legacy website or call (408) 850-6129 for more information.

Venture Fund
For information on our Endowment Fund and Gift Policies, please click on the link below.
2011 Annual Report
.
Call (408) 850-6129 to make a credit card donation.