TAY Inn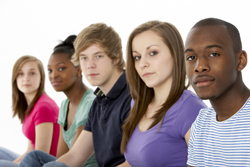 Program Requirements:
Participants must be transition age youth (TAY) ages 18 to 24, who are experiencing a mental health challenge that is interfering with their daily life functioning. Youth may be experiencing homelessness, substance abuse issues, as well as other life domain issues.
To Receive Services:
Youth should call the TAY Inn 24/7 phone line at (408) 907-4680.
About the TAY Inn:
The TAY Inn provides at-risk transition age youth (18 – 24) with temporary housing and supportive services in a safe, voluntary, and welcoming 24-hour environment. Support services focus on improving youths' daily functioning, access to community resources, and developing individual skills to handle challenges in their lives.
Youth can stay in the program up to 90 days. During this time, youth will work with Peer Partners to develop and work on their transition plan and to increase access to a variety of community resources such as housing programs, health services, support groups, life skills training, mental health services, substance abuse treatment, and employment, vocational and educational services.
Youth will be encouraged to participate in activities in our Youth Community by socializing and engaging in recreation activities and community events. The majority of TAY Inn services are developed, implemented, managed, and delivered by Peer Partners, who are individuals with lived experiences relatable to youth in the program.
Services are provided at no cost to participants. Services provided are culturally proficient and youth and family centered.