Open Hearts, Open Homes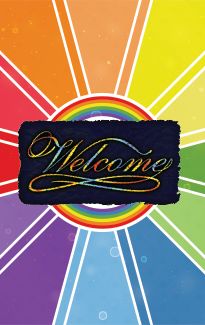 We need hosts top provide shared housing opportunities for LGBTQ youth who:
     •  Have extra room(s)
     •  Have a stable home
     •  Have stable income
     •  Can house and mentor a LGBTQ homeless youth
Bill Wilson Center will match a LGBTQ youth to approved host homes.
Shared housing sites can be located anywhere in Santa Clara County.
Hosts can be families, couples or singles who identify as LGBTQ or are allies of the LGBTQ community.
Hosts receive ongoing training and 24/7 support from BWC case managers.
Bill Wilson Center's LGBTQ Shared Housing program is looking for people who can provide temporary housing (3-6 months) to LGBTQ youth ages 18-24 who are currently homeless.
Hosts will be provided with a monthly stipend ($850) as an incentive to providing temporary shelter to LGBTQ youth.
Located at the Drop-In Center in Downtown San Jose, BWC's LGBTQ Services provides a safe and supportive environment for youth to form peer groups and share experiences.
CONTACT:
hgonzalez@billwilsoncenter.org