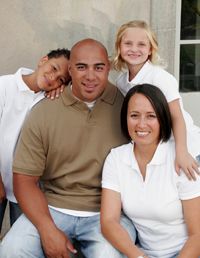 BWC's Adoption Program has moved over to our partner agency, Uplift Family Services.
Uplift Family Services helps find permanent homes for infants, children and teens up to age 19, who are placed in foster care. There are no adoption fees for applicants wishing to adopt a foster child. Families who adopt through foster care are also eligible to receive monthly adoption assistance payments and Medi-Cal benefits until the child turns 18.
Uplift Family Services welcome families of any ethnicity, race, religion, gender, gender identity, gender expression, sexual orientation, national origin, age or income level. Adoptive parents can be single, married, couples or domestic partners. For over 25 years , Uplift Family Services has provided quality adoption services to children and families of Northern and Central California as well as the Bay Area. Uplift Family Services offer relevant and comprehensive training and prompt, confidential services.