Who We Are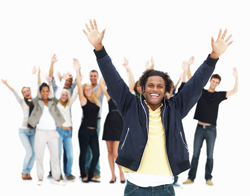 Bill Wilson Center provides direct services to more than 4,000 children, youth, young adults and families in Santa Clara County through our various programs. We reach more than 38,000 clients indirectly through our Street Outreach and crisis line programs. Bill Wilson Center programs focus on housing, education, counseling, and advocacy.
Bill Wilson Center is committed to working with the community to ensure that every youth has access to the range of services needed to grow to be healthy and self-sufficient adults. Bill Wilson Center has been providing services to runaway and homeless youth since 1973.
Guiding Principles
There are seven principles that drive Bill Wilson Center in developing and implementing programs and services:
Least Restrictive Environment: We help people solve problems at the family and the community level; public institutions are a last resort.

Diversity: We provide services that meet the needs of our whole community. We value our unique cultures and differences as individuals.

Strength-Based: We look for the positive in each person and build on those assets.

Youth Development: We support youth. We help build leadership skills by involving youth in planning for their future.

Advocacy: We work on improving systems that do not meet youth or families' needs.

Collaboration: We work with others to provide a continuum of services.

No Fail: Everyone can be successful. We keep trying.
Who is Bill Wilson?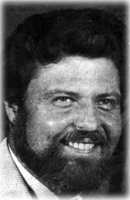 The origins of Bill Wilson Center go back to 1973 when a prominent Santa Clara citizen, Bill Wilson, Jr., worked with troubled youth in addition to owning Wilson's Jewel Bakery and serving as a Santa Clara City Councilman (1963-1971), with a term as mayor in 1965.
Bill collaborated with faculty at Santa Clara University on a proposal for a counseling center which would combine counseling of students in the local secondary schools with a family therapy program. Wilson's credibility with both the counseling professionals and Santa Clara political and business leaders was an important factor in creating this community-based service.
Webster Center, as it was then called, opened its doors in the fall of 1973. Bill Wilson continued to be involved as an active member of its Board of Directors. He later earned a Masters Degree in Counseling Psychology and volunteered as a counselor at the Center.
In May 1977, after a brief illness, Bill died at the age of forty-one. The staff and the Board of Directors made the unanimous decision to change the name of Webster Center to Bill Wilson Center in memory of this very special person and one of the founders of Bill Wilson Center.